Synthetic Sports Floors for Schools
An Architect's Guide to the Right Solutions
Before specifying sports flooring in your next project for a school or college, discover flooring industry insights that support functionality and design while leaving you with satisfied clients.
Get Your Copy of the Synthetic Sports Flooring Guide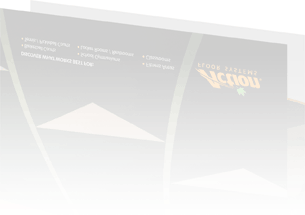 WHAT ARCHITECTS WILL FIND IN THIS GUIDE
In this comprehensive e-book from the sports flooring experts at Action Floor Systems, you'll get information that points you towards strategic solutions that meet your clients' needs.
Compare flooring options: Weigh the pros and cons of different types of synthetic sports floor materials, such as vinyl tiles, vulcanized rubber, and polyurethane systems.
Increase your knowledge: Review the essentials of sports floor performance attributes and how you can explain the various benefits to your clients.
Improve project management: Learn what needs to be considered before and after a synthetic sports floor system installation.
Find a system for success: Get advice on specifying sports floors for different areas of the building including gymnasiums, tennis courts, weight rooms, and indoor tracks.
Discover true stories: Read case studies showing how synthetic sports floors provided valuable solutions to schools and colleges of all different sizes.
Visit our Architects Resource Center to get synthetic sports floor system specifications and data sheets now.
VISIT RESOURCE CENTER